HUGE NEWS! Song Mentor Premium is now available! I am currently making this LIFETIME membership available for a substantial saving! This is an "open" membership …. any song/any time! Just ask for a discount via the "comments" section below and I will be sure to send you a link that will save you a whole buch of moolah! Having said all this …… this site is not going anywhere and neither are all the FREE lessons! So make yourself at home, have a look around and ENJOY!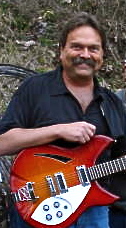 Welcome to Free Guitar Mentor!
Hi there! You have entered the wonderful world of the guitar. My love affair with this instrument is directly traceable to Sunday February 9th, 1964. Supposedly 73 million people tuned in to watch the Ed Sullivan show that night … well 73 million and one! Four lads from Liverpool and specifically; a Rickenbacker 325 Capri, a Gretsch 6122 Country Gentleman and a Hofner 500/1 violin bass. HOW COOL! And I must say ….. the rest is Rock n' Roll history. From children's favorites to campfire sing-a-longs to classic riffs, travel with me as we move from beginner to inspired learner to player! Throw in some super guitar tips, links and posts and you're in for a great ride! You won't be disappointed!

SPECIAL BONUS! Below I have posted a FREE guitar/song lesson from my exciting Premium Membership Site for you to enjoy! SONG MENTOR features amazing & complete song lessons … designed to help you master The Greatest Songs On Earth! The content and the VALUE will amaze you! Click on the banner to learn more.