MARGARITAVILLE – Guitar Lesson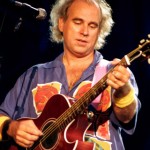 Folk-style contribution from Jimmy Buffett about a simple albeit slightly tipsy lifestyle. Everyone knows the chorus! Here's your Margaritaville guitar lesson.

The first strum after each chord change is a single down strum followed by a quick up ….. then an up/down/up.

This patterns continues throughout.