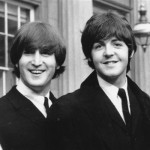 Having two extraordinary talented songwriters working together, with yet another one following in their footsteps (George Harrison), gave the Beatles three times the musical power that most bands have. Most rock bands are lucky if they have one talented songwriter. Lennon/McCartney partnership stands for more than just a songwriting agreement. It represents a friendship, and a mutual bond that kept these two young artists working together for so many years. John and Paul balanced each other out, and kept each other in touch with reality. They were creative partners that leaned on each other for moral support, almost like marriage partners. When they went their separate ways, they both found new creative partners whom they both married (Yoko Ono and Linda Eastman). Lennon/McCartney became one of the most successful songwriting partnerships in pop music history. Together they wrote 209 official Beatle songs. As songwriters, they have the most number one hits in the history of the pop charts.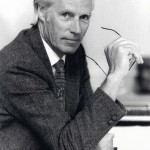 George Martin commented, "Had John never met Paul, and vice versa, I firmly believe that neither of them would have turned out to be the great songwriters that they were. They would have been good, but not blisteringly great, as millions of us think they are. Each had a tremendous influence on the other, which neither of them consciously realized."
Some of my favorite Beatle songs never made it to a chart of any kind but, amazingly, here are the 27 Beatles songs that reached #1 in either the US or the UK (in many cases both).
01. "Love Me Do" – Mostly McCartney (Lennon wrote the bridge.)
02. "From Me to You" – Co-Written
03. "She Loves You" – Co-Written
04. "I Want to Hold Your Hand" – Co-Written
05. "Can't Buy Me Love" – McCartney
06. "A Hard Day's Night" – Lennon
07. "I Feel Fine" – Lennon
08. "Eight Days a Week" – Co-Written
09. "Ticket to Ride" – Mostly Lennon (McCartney claims co-written.)
10. "Help!" – Lennon
11. "Yesterday" – McCartney
12. "Day Tripper" – Co-Written
13. "We Can Work It Out" – Mostly McCartney (Lennon's bridge.)
14. "Paperback Writer" – McCartney
15. "Yellow Submarine" – McCartney
16. "Eleanor Rigby" – McCartney
17. "Penny Lane" – McCartney
18. "All You Need Is Love" – Lennon
19. "Hello, Goodbye" – McCartney
20. "Lady Madonna" – McCartney
21. "Hey Jude" – McCartney
22. "Get Back" – McCartney
23. "The Ballad of John & Yoko" – Lennon
24. "Something" – Harrison
25. "Come Together" – Lennon
26. "Let It Be" – McCartney
27. "The Long and Winding Road" – McCartney
It may be a simplification, but I've always seen John as the dark, edgy writer and Paul as the "light". Together, they covered our emotional needs in a wonderful and quite complete way! Add an under-appreciated George to the mix and the results were sublime! Thanks guys!